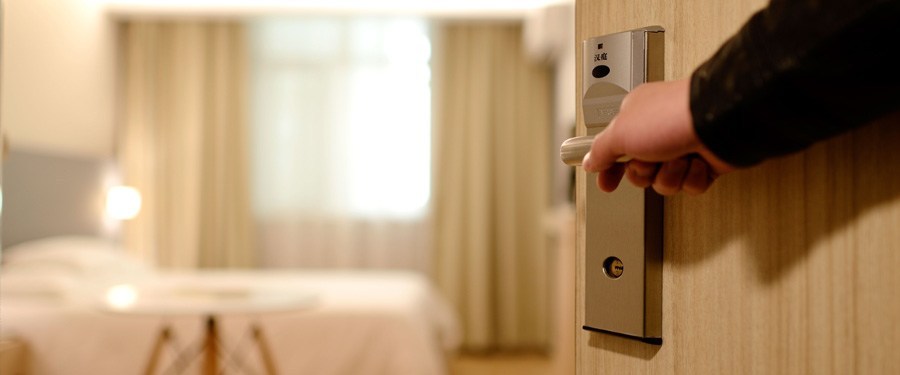 Hotels & LED Lighting : Saving Money using Less Energy
How hotels are choosing LED lights to save money and use less energy
One of the key trends in the hospitality industry is "going green". More and more hotels are implementing environmentally-friendly policies and practices. For example, the Marriot has a Leadership in Energy and Environmental Design (LEED) award this, after they switched to LED lights. Another hotel chain, Econo Lodge, installed LED lights in all their rooms. According to management, even that simple change would reduce their energy use by 12 million kilowatts every year.
The "LED movement" is growing among hotels, inns, and resorts.
Lighting designer Robert Sonneman said, "LED lighting offers hoteliers a significantly more efficient model over incandescent and fluorescent lighting, including a greener profile and lower maintenance and electricity costs in addition to immense versatility for customizing guests' experiences through lighting."
Before, hotels were reluctant to use LED lights because of the upfront expense. Hotels have thousands of lights, not just in their guest rooms but their signages, shops, restaurants, function rooms, lobbies, outdoor areas, kitchens, storerooms, staff rooms. Switching to LED could run up to hundreds of thousands of dollars.
However, hotels are recognizing that the initial investment can be recouped over time just from their long term cost savings. "The long life, color, intensity and controllability of LEDs have opened a totally new universe of opportunity, efficiency, and sustainability," Sonneman said.
Not only do high quality LED bulbs consume 80% less electricity than traditional bulbs, but they actually are brighter. A 5-watt LED produces up to 22 lumens, while a 60 watt incandescent bulb produces up to 15 lumens. That's another layer of cost savings.
Another reason why hotels are embracing LED lighting is that the bulbs last longer. Since many of their lighting fixtures are in hard-to-reach places (like behind glass or very high ceilings) it is more convenient for them to invest in lights that won't need be to replace for at least 3 years.
As for hotel interiors, LED technology actually allows hotels to be more innovative and creative.
The lights are small, so they can be incorporated into any concept or design. Some LED lighting is also color adjustable. Imagine a hotel guest being able to choose whether he wants his bedside to give white functional light for reading or working at a laptop, then switch it to yellow when he wants to set a romantic ambiance. LED lights can also be connected to security systems or motion sensors. The possibilities are endless.
These are just some of the reasons why the hospitality industry is embracing LED lighting technology. Not only is it more environmentally friendly, but it helps lower a hotel's monthly overhead costs. The versatility of LED lights also enables them to be more creative, and think of new ways of serving their customers, designing their interiors, or conceptualizing their marketing campaigns.
Therefore, the LED lighting trend in the hospitality industry is not going to go away. If ever, it is going to grow, and we predict that eventually, it will become an industry standard.