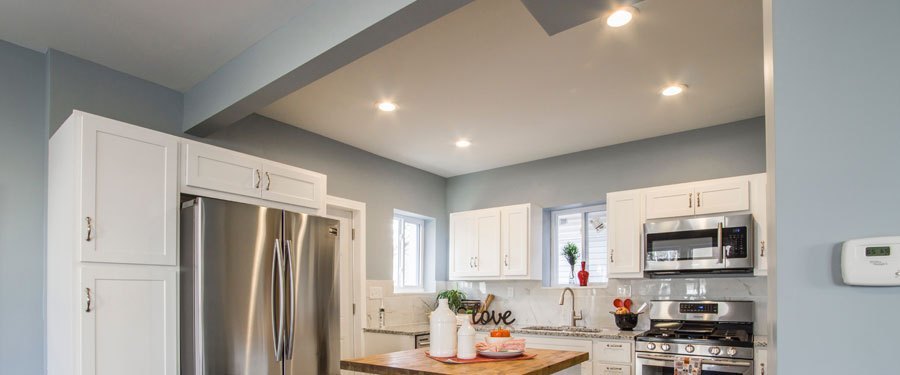 GUIDE TO BUYING LED LIGHTS FOR HOME OR OFFICE CONSTRUCTION
More people are choosing to use LED lighting for homes, offices and other construction sites. Not only is it more energy-efficient and environmentally-friendly, but the wide range of LED products can meet any lighting needs. Furthermore,
But there is also a lot of confusion about LED technology and terminology, which can make it hard to brochures and specs and decide what kind of bulbs to use for your building. If you are in the process of a construction or renovation project, this simple guide can help shed light – pun not intended — on the matter.
WHAT TO CONSIDER WHEN CHOOSING LIGHT BULBS
For traditional incandescent light bulbs, the only thing that consumers had to think about were bulb shape, wattage and whether it would fit into a light fixture's base.
CFL lights gave a bit more product selection since you could pick from three kinds of light: soft light, bright light, and daylight. (Some people describe this as a "warm" white and a "cool" white which has bluish undertones.)
But what makes many people confused about LED lighting is that now you're hearing unfamiliar terms like "color rendering" and "lumens."
For LED lighting, lumens measures brightness. This is more efficient than talking about watts since watts indicates how much power a bulb uses and not necessarily how bright the bulb will appear. That's important when you're comparing different kinds of bulbs like LED vs fluorescent or incandescent.
Another thing you need to remember is color appearance or temperature, which is measured in kelvins or K. The only thing you need to remember is that the lower the number, the warmer the light appears. As you approach very high Kelvins, the light starts to look cooler. There is no "ideal" color appearance as it is a matter of personal preference, so compare different bulbs to have a clearer idea of what you want for your particular construction project.
TYPES OF LED LIGHTING
There are 4 different kinds of light: ambient, task/functional, accent and decorative. Ambient lighting is not just about mood or "ambiance." It is general lighting that is distributed across the room and helps you see and move around better.
Task lighting is focused and helps add light to a certain work area. This includes reading lamps or makeup vanity. Accent lighting is usually used by interior designers to brighten up an area or help highlight artwork or a special part of the house.  Meanwhile, decorative lighting is beautiful in themselves, such as chandeliers
The purpose of the light can help you decide what kind of color temperatures you will need. Warm light works well for ambient light (look at 2700k to 3000k LED lights) and complements wooden furniture beautifully. Functional light like in the kitchen or bathroom might need neutral and cooler-colored lights that are easier on the eyes and help show how an object would look like in natural daylight.  Look for Kelvin numbers between 4000K and 5000K.
 CHOOSING HIGH QUALITY LED LIGHTS
One of the signs that you have high quality LED light is the UL or ETL mark on the box. They also offer a warranty that will let you replace the product within 5 years after purchase.